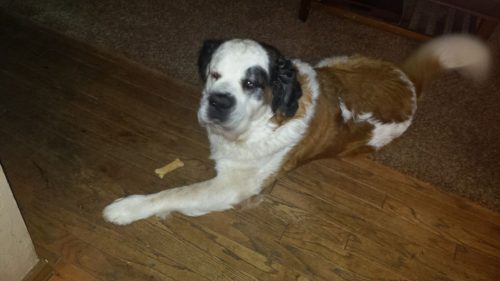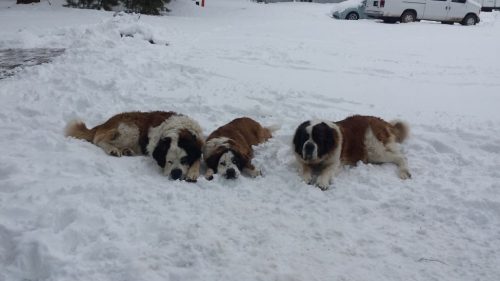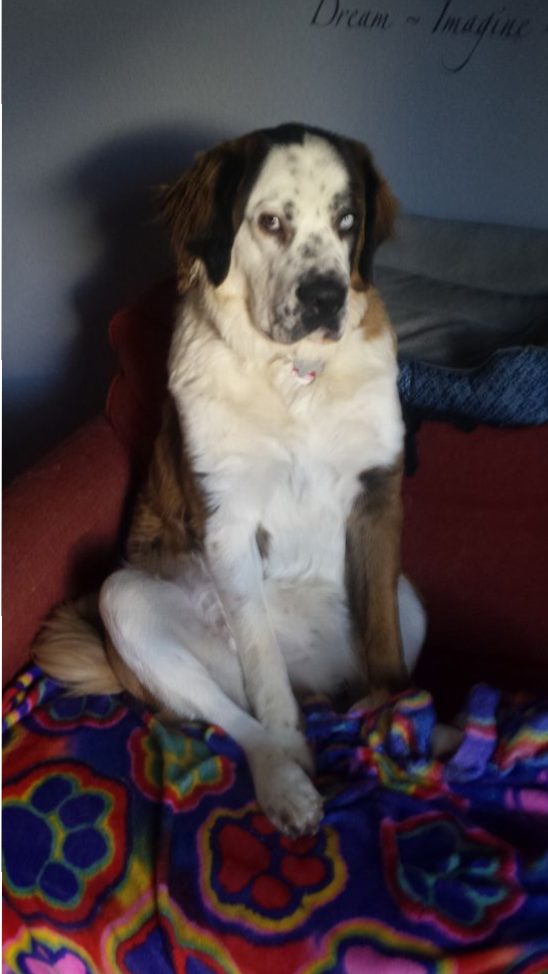 Today is sweet Patchy's 10 month ampuversary!  He is still happy and enjoying life!
This time last year was pretty bleak as we had just lost teddy bear and patchy was limping with a very sore and swollen leg 🙁
We wrestled for weeks about what to do and today we are so glad that we found this site and gave him a chance with amputation.   We weren't given much encouragement about that due to his size but 10 months later he is a happy chupy! no pain and enjoying a life filled with love and belly rubs.  He is even managing the snow right now(we have 3 feet since last Thursday.) He loves the snow as most St's do 🙂
Tonight will be a celebration of him with petite bacon wrapped sirloin, grilled chicken and for dessert one of his favorites, homemade whipped cream plain with no sugar added 🙂
Again I am so grateful for all of you precious friends, supporters and cheerleaders for us and our sweet Patchy.  Wish I could meet every one of you!
Here's to you my precious Patchy and many more ampuversarys to come.  I love you my sweet boy!