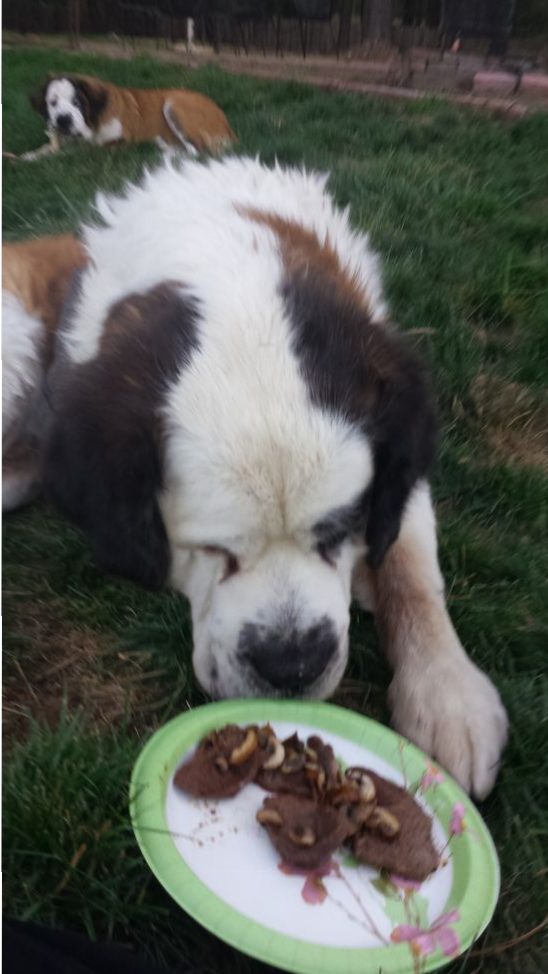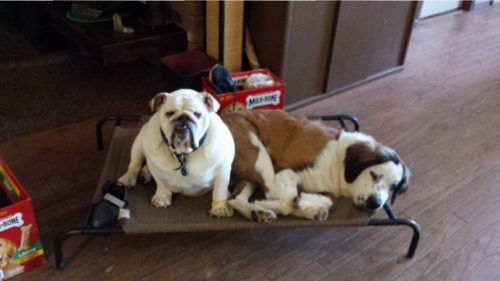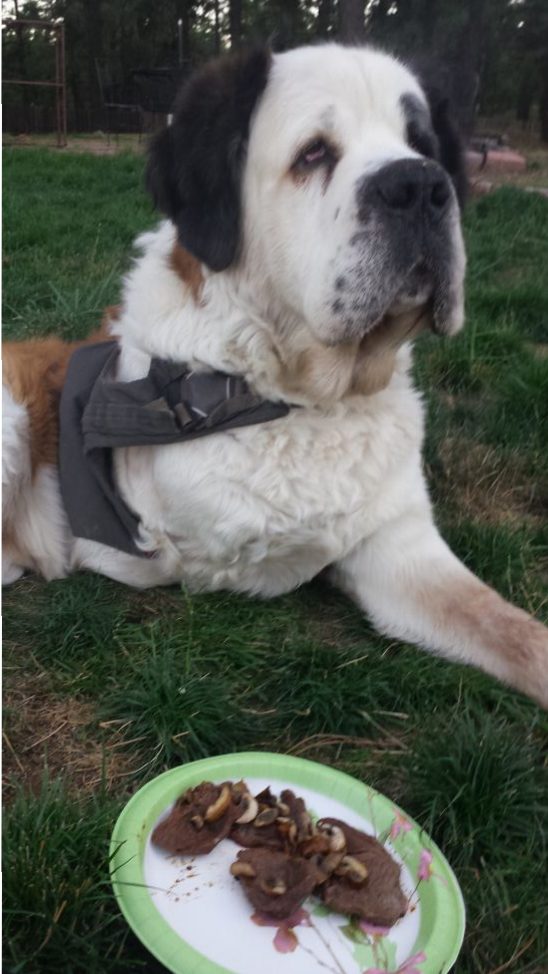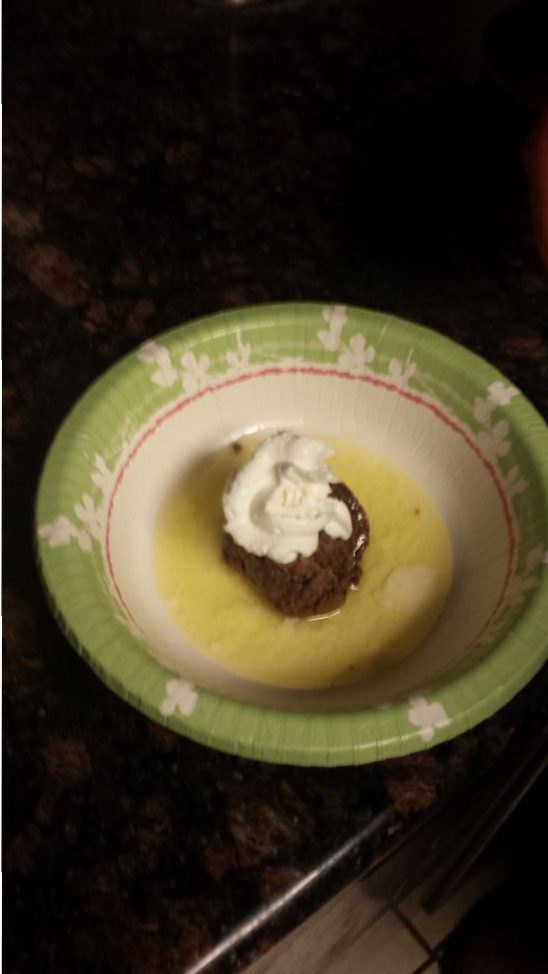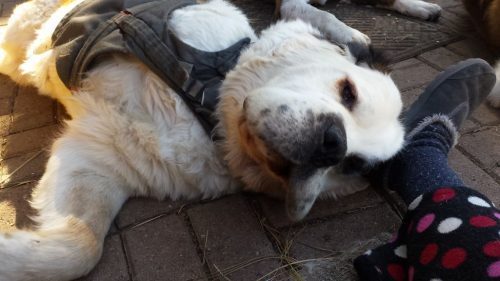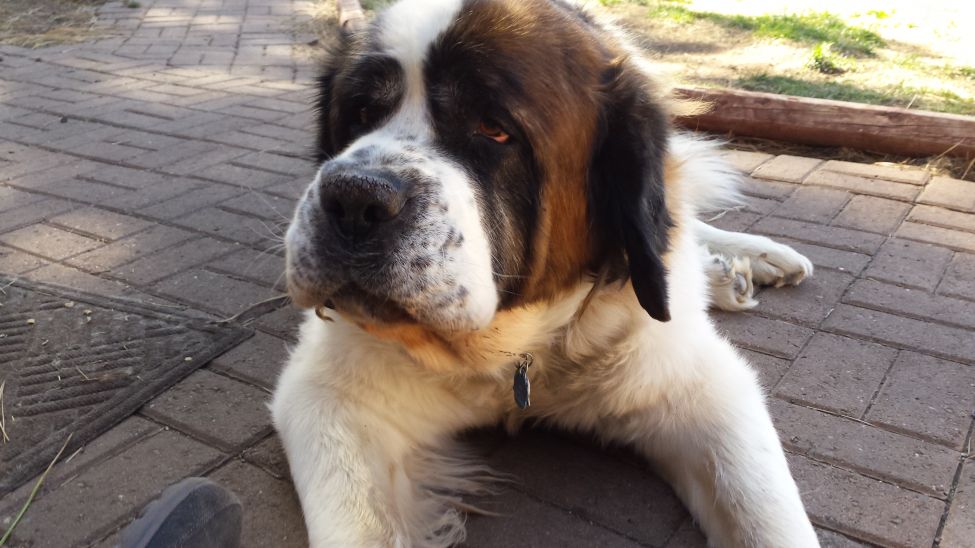 Sunday we celebrated a very special mile stone with Sweet Patchy.  6 months since his amputation!  We are so delighted that we still have him with us and that he is happy and doing quite well.
We spent the day smothering him with smooshy kisses and many belly rubs.
Lots of special treats were to be had starting with his usual eggs for breakfast 🙂  Dinner was sirloin steak smothered with sautéed mushrooms!  Desert was a yummy blueberry banana pawcake  (found the recipe here on tripawds :)) with some melted butter on top and of course a dollop of whipped cream.
We are so proud of him!  What a great joy he is to our lives.  Thanks to all our friends for the support and encouragement here on the site.  We love you all!  We remain "Living in the Moment" Summer, Patchy and Pack 🙂