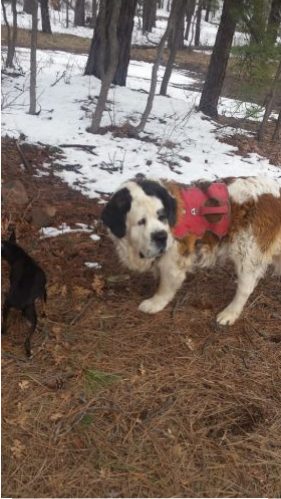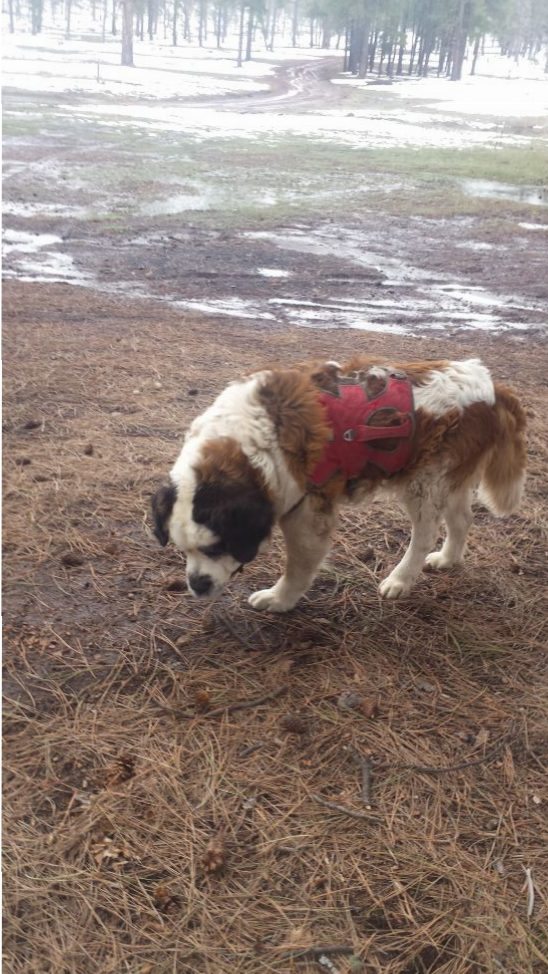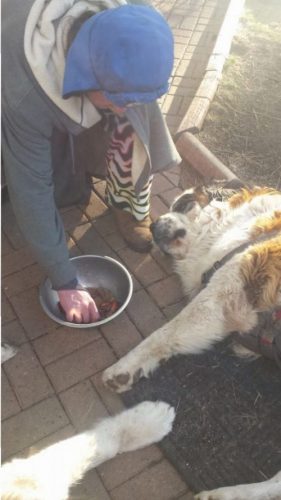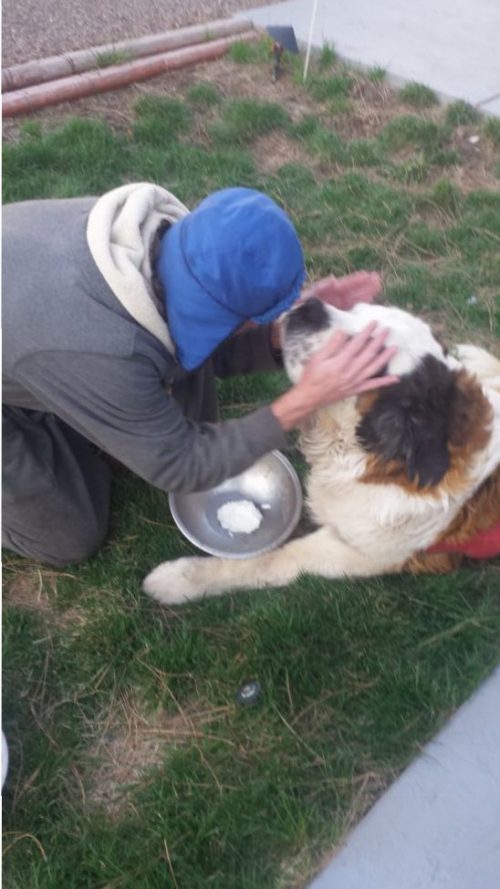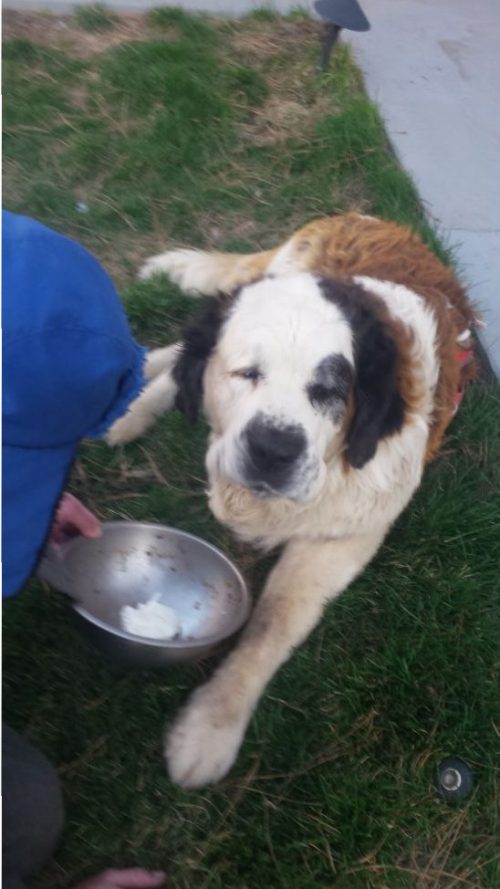 Saturday March 25th sweet Patchy reached is 1 year ampuversary 🙂  He is still doing very well and as I say in each post we are so blessed to have him in our lives.  We continue to live in the moment each day with him!  Smothering him with kisses and belly rubs at every chance!
Everyday with our babies is a celebration but on this special day we started out with scrambled eggs and sausage.  Followed by a ride to our favorite camping spot where he hopped along with his other pack buddys playing in the snow and mud puddles.
That evening was a celebration dinner of more sausages and sirloin steak, finished off with homemade unsweetened whipped cream!
A year ago I was very sad and heart broken and thanks to the love and support of the wonderful community (especially you Sally) has helped me to celebrate each moment and live with encouragement and hope.  Without you all I don't know how I would have come this far!
We lost my sweet moby suddenly and unexpectedly recently and even through that loss the love and support from this community has helped me put one foot in front of the other each day through that grief.
I send heartfelt love and thanks to all of you as we continue on in this journey!  We will keep you posted on Patchy and everyone!  Much love – Summer, Patchy and Pack