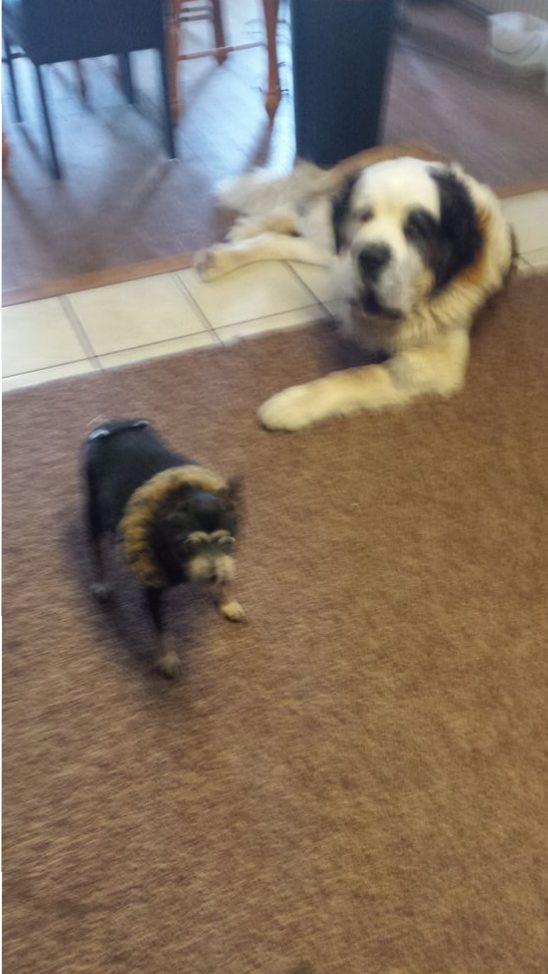 Hi Everyone – Thursdays are my day off so I spend it at with all the chuppies, cooking cleaning and loving on them.
Yesterday Patchy continued in recovery by returning to normal habits.  Kevin has a very big place that is fully fenced and the back is fenced off from the front.  Patchy used to love to go back there and check things out, we have a garden back there etc.  He hadn't been back there since before his surgery.
I had both doors open so that could go from the front to the back, I was in the kitchen and I heard his hop coming and yep he hopped through the house and into the back yard 🙂  Just made me smile.  He made the trip several times yesterday.
Another first is that he learned the "shake" on 3 legs without falling down:)
Enjoy the picture 🙂