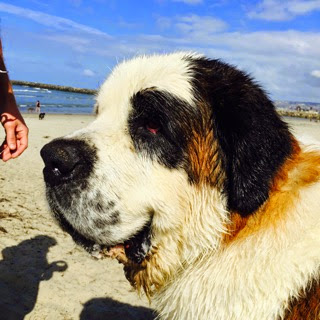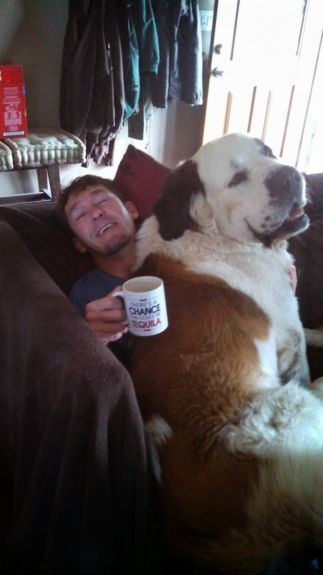 Hi Everyone – So with the help of Jerry (Thank you so much!)  I have finally got my blog set up.  I want to use this to document our Journey with sweet Patchy.
Patch the Pirate or Patchy as we call him is a very sweet, shy 6 year old St. Bernard.  We lost his daddy to bone cancer back in December and were devastated when Patchy was diagnosed in January.  After several weeks of anguish about what to do we finally made the decision to have his leg amputated March 25th.
We are now 11 days into recovery and so far he is recovering nicely.  Though it is hard to see him as he learns to navigate on 3 legs it is so great to see him free of the awful pain of the osteosarcoma.
 I am so grateful for the support on this site and hope that I can be an encourager here as well.
As you can see from the photos attached he is a big snuggly "chuppy"  Will post again soon!